Welcome spring with a new pet from the Italian workshop Stanoppi. New models of unique cocktail rings made of 18-karat gold can't wait for their owners.

Today we are selecting fresh citrines in yellow or rose gold for you. We offer several beautiful designs and stones of various shapes and shades of yellow or elegant whiskey citrine.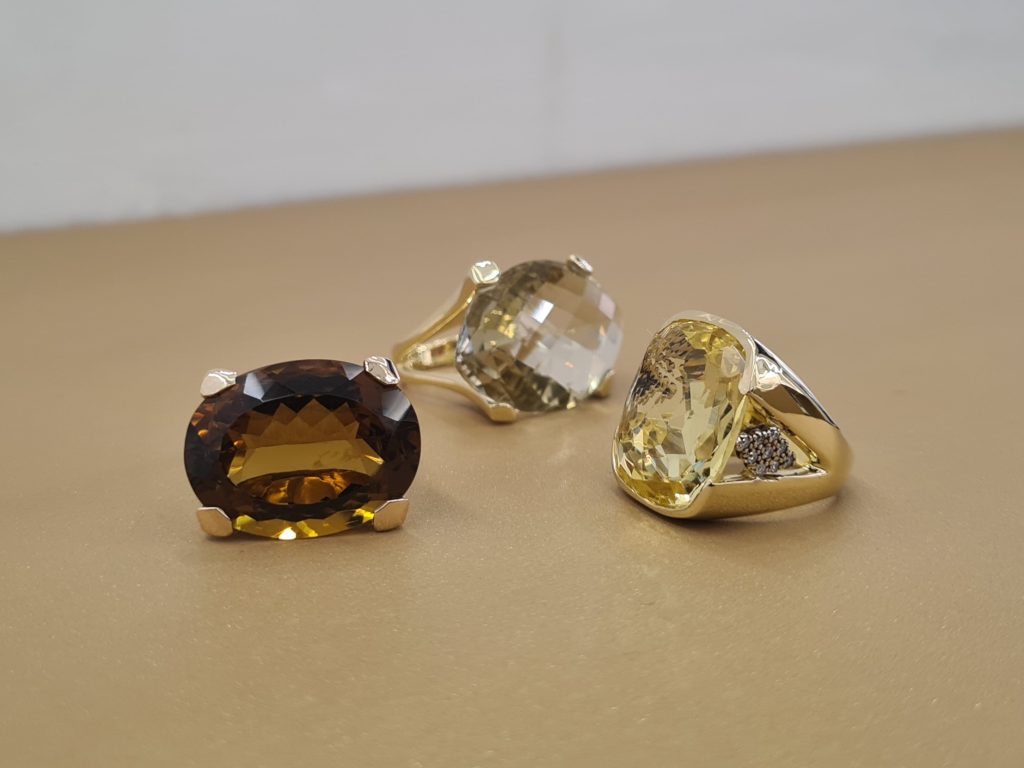 Each piece is unique and you are guaranteed to shine with it on special occasions. Wear the ring as a single piece of jewelry or in combination with earrings.

Our salespeople will be happy to present all the new products to you in our boutique in Bratislava. You can also find selected models in our online store.